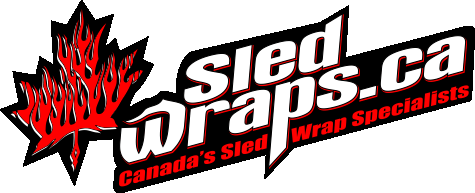 PRO BLEND HI PERFORMANCE VINYL

What is our Pro-Blend vinyl?

With so many options out there these days for powersport wraps, it starts to get a little confusing as to why or how one company can be so much better than the rest. Aren't there only a handful of manufacturers that make "powersport specific" vinyl? Does any wrap company actually make their own vinyl?

Well, the secret is, there are only a few brands of "powersport vinyl" out on the market, and no, there are no wrap companies out there we know of that are manufacturing their own vinyl. So how can one wrap material be that much better than the next?

Thicker, stickier, glossier, whatever. It's all the same! We decided to do something a little different and let everyone else argue about why their graphics are so much better using the same selling points as the next company.

Pro Blend vinyl is the result of our 10+ years in business supplying wraps to the sled market. We have tested many materials over the years looking to find the winning combination of durability, ease of installation, good looks and future removability.

Pro Blend vinyl is our result! For several years now, we have been manufacturing our wraps with a mixture of air release, conformable materials with high tack, aggressive materials. In other words, contrary to what the competition says, there is not a "one size fits all" vinyl that is the optimum selection for a snowmobile.

When you look at a sled, what materials do you see? Smooth, shiny, high gloss painted plastic, dimpled low energy plastic, aluminum, polycarbonate, and on it goes. We're here to let you know that there is not one type of decal material that is the winner for all of the parts of a sled. And we've spent our years in the business making sure that what you get in our wraps is 1. durable, 2. easy to install, 3. great looking and 4. removable in the future.

When you receive your sled wrap from sledwraps.ca you'll notice there are thick pieces with very aggressive adhesive and other parts that are thinner, with different looking adhesives. Be assured, that we stand behind our wraps 100% and what you're getting is as durable a sled wrap that can be made. It's all in the blend!

Site Content © Sledwraps.ca

A Spiralus Design Group Inc. Company


Warranty Info

When installed by the customer, our graphic kits are covered for a period of one (1) year from date of receipt. This provides coverage against defects in materials or workmanship of our products. Coverage against fading, cracking, delamination and UV degradation is five (5) years from date of receipt.

Please note, we may ask you to send us your failed graphic should the adhesion process not work satisfactorily. Please contact us for a warranty approval form.

Improper installation of graphics or damage due to abrasions or collisions will not be considered for warranty replacement. Correct installation techniques are key for any graphic. Graphics in race enviroments will also NOT be considered for warranty.

While we do not issue refunds, sledwraps.ca will happily offer an exchange for a product of equal value for any items that are not completely satisfactory, with the exception of custom designs. Exchanges are accepted within 14 days of the date of receipt. Packages must be returned with contents in perfect, unused condition. Please contact us for further information. We do not offer credit for shipping and handling charges on returned merchandise. Please note all custom orders are final and may not be exchanged or returned, and will not be refunded except in the case of product defect.  We are more than happy to provide a sample of your desired purchase prior to shipping the full kit so you may inspect colour, etc. Please just ask!